My thanks to JD Thomas @techfun for these great quotes graphics!
Correction added – Giving credit where credit is due by Chad Boeninger @cfbeoninger
"We shouldn't be concerned about libraries without books but libraries without librarians." / @cfboeninger at #CILDC pic.twitter.com/SHL9ntPnmF

— JD Thomas (@techfun) April 8, 2014
Computers in Libraries 2014 Day 2
I have been very impressed with the work of Chad Boeninger at Ohio University. I have heard him speak twice at CiL2014, about using WordPress and about using blog entries for reference. It is the best idea I have heard at CiL this year. He uses his Business Blog at OU to answer reference questions. He goes further and so should I – see Chad Boeninger's YouTube channel.
Chad Boeninger book recommendation: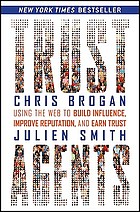 Someone asked Mr. Boeninger if this means pathfinders are dead – and he was kind in answering – basically, yes. It isn't enough to teach the database, or put the links on a LibGuide anymore.  We need to model and teach a research process using the ever changing tools and database platforms.
So, if pathfinders – those library tools of old – are no longer viable; why have I heard more than once now about librarians not following the path (another way of hacking the library?) David Weinberger kindly suggested at the end of his keynote that we get off of the yellow brick road and into the poppies; and today, during Using the Cloud & Google Apps for Better Staff UX, librarians from Gwinnett County Public Library reminded us to not rely on following the path, but to make connections in the space between – between the apps, between the databases, between the tools.
Other very good content #cildc today:
Human and Computer Interfaces: How to Maximize Usability & Findability by Shari Thurow
Her book recommendation: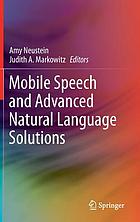 Mobile Speech and Advanced Natural Language Solutions
Online Collaboration tools by Sharon Yang
David Lee King  Face2Face: using Facebook, Twitter and other social media tools to create great customer connections
I have been "hiding out" in many geek sessions this year – it is COMPUTERS in Libraries and I need my fix. But if hacking the library is the theme this year, the word in every session and in every conversation is CHANGE. Today, I did hear the most positive take on change that I can cope with: constant purposeful iterative change is not falling off the cliff. Paraphrased from Julian Aiken, Access Services Librarian, Yale Law School and his On Demand presentation. He also had the best slide ever – which I will put here when I can find it!
I bought this book: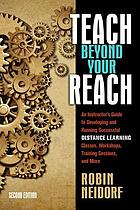 Teach beyond your reach : an instructor's guide to developing and running successful distance learning classes, workshops, training sessions, and more by Robin Neidorf